At Casa Visco, our most important ingredient is our staff!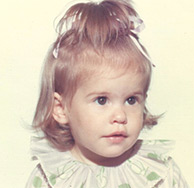 Adine Viscusi
Head Bottle Washer
Adine has grown up in the business and tries to spend her time on Sales & Marketing. She manages the Distributors, retailers and broker network and works with new and existing Private Label customers. As an Italian woman, her real job is to feed people good food and the fact that she can do that for a living is life's second biggest blessing. Her first blessing is being a Mom to Joseph, Frankie and Colden. Her favorite sauce is like asking to pick between her three sons. She is a fan of The Rolling Stones and Rage against the Machine.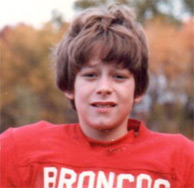 William Emerick
Warehouse Manager
20 years of experience gives Bill the perfect mix of edge and season to Casa Visco's Warehouse Department. As the Warehouse Manager, keeping a close eye on what is shipped and received, and maintaining a top notch, organized facility are some of his many responsibilities. Having married in to the Viscusi Family, it seems only natural that he uses his extensive expertise to benefit the success of the family business. Bill has two sons, Will & Cameron. His favorite sauce is Vodka Cream and favorite band is the Grateful Dead.
David Garrison
Production Manager
Dave began working at Casa Visco at the tender age of 19 and for close to three decades has been an integral part of its success. From creating recipes, to managing the production, Dave's vast knowledge of Casa Visco's mission and relentless drive to exceed expectations make him irreplaceable. He and his wife proudly have a son at Adelphi University. His favorite sauce is Filetto di Pomodoro and his musical choice is Ozzy Osbourne.
Henriette Oberg
Office Manager
As Office Manager, Henriette enjoys providing excellent customer service as well as helping to keep the day to day operations of Casa Visco running smoothly. She is known as a quick to help person, problem solver, and always ready to dive in and get the job done with a smile. She prides herself on excellent organizational skills and completing tasks correctly and efficiently. When she is not working, Henriette is a local artisan, wife and mother of two daughters and a devoted friend. She is passionate about holistic living, food and learning new things. She enjoys creating, being outside and traveling, listening to music and dancing through her days. Henriette has a BS in Nutrition and Food Science, Food Packaging and Food Safety. This, combined with her past experience and positive energy, makes her an asset to the Casa Visco Team! Her favorite sauce is Vodka Cream. She loves ANY AND ALL kinds of music, but her favorite group right now is GroupLove!